Up to 40% more efficiency and
80% better accuracy
Talk'nPick is a cost-effective and fast way to take warehouse operations performance to a new level without heavy system upgrades and big business risks.
Talk'nPick is an agile and multimodal warehouse management solution for use with voice, scanners, or a keyboard. Lightweight and wearable, it goes along conveniently with the user.
With the help of modern technology, warehouse tasks are handled according to the end-user's choice. Speech recognition, different kind of barcode readers, and standard mobile devices work seamlessly together. The flexible solution is both device- and network independent.
Talk, scan or type - you decide
Talk'nPick's speech recognition and wearable technology frees hands and eyes for the work itself. With the solution, all warehousing work can be performed, from picking and receiving to internal transfers.
The information required for the tasks can be entered according to the user's choice, either by speech, by barcode, or by typing on a device screen. Work instructions are visible on the device screen and heard as speech from headphones.
Multimodality is the fastest and most accurate way to work in warehouses. Its ease of use reduces training time to a fraction of what it used to be.
The devices to be used with the application can be freely selected depending on the individual needs of each  warehouse. Even low-cost basic smart phones are suitable for use. 
Satisfaction with the usability and ease of the solution is top notch – 100% of our users recommend the solution!
The solution also extends to task optimization, management, and real-time tracking with Talk'nPick Tools. With the versatile Tools, you know what's going on in your warehouse now and in the future, giving you a whole new dimension to warehouse management.
Watch the video to see how Talk'nPick makes warehousing more efficient and streamlined.
Talk'nPick -
the most diverse warehouse execution solution on the market
Integration with customer systems
Talk'nPick integrates seamlessly with most ERP and WMS solutions. Our solid experience in various technologies (REST, Webservice, FTP) and our standardized integration platform make our integrations reliable. You have the flexibility to choose the most appropriate option.
There are several options for integration 
Built-in integrations
Talk'nPick's standard REST interface.
Voice picking interface
Customer-specific integrations
Contact us and we will quickly review the various options and provide a cost estimate if necessary.
Frequently asked questions
We have collected the most frequently asked questions about the Talk'nPick solution here. If you do not find the answer in this list, we will be happy to answer it in person.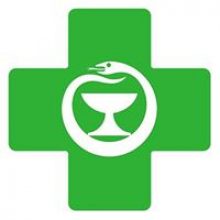 "Warehouse operations speed has increased by 40% and accuracy improved by 70%"
Logistics Manager Jyrki Ristinen
This is how Devoca's solution enhanced Medifon's Distribution Centre operations
Medifon Oy increased the efficiency of its warehouse operations by 40% with Talk'nPick solution.
Your partner for digitizing 3PL warehouse

Reducing errors and increasing efficiency are familiar warehouse management challenges that we have solved in many warehouses. At its best, the speed of operations and work steps in the warehouse has increased by 40% and the accuracy has improved by 80%. The overall benefits consist of several factors – for example, work efficiency, task optimization, capacity flexibility, and streamlining of processes.
Our solutions enable for example automatic inventory, dynamic locations and automatic transportation management. Best of all, the payback period for purchasing a solution is often less than a year.
Start developing warehouse operations now – press the button and feel free to contact us!
Subscribe to our newsletter
When you subscribe to our newsletter, you join our mailing list and will receive the latest news and information about us directly to your email.